The Ultimate Guide to Black Friday Shopping 2023
By Gets Coupon Team - Sep. 11, 2023
Introduction:
It's that time of year again, folks! The most awaited shopping extravaganza, Black Friday, is just around the corner, and it's time to gear up for the biggest deals, discounts, and steals of 2023. Whether you're a seasoned Black Friday shopper or a newbie looking to score big this year, our ultimate guide has got you covered. In this article, we'll walk you through everything you need to know to make the most of this shopping bonanza.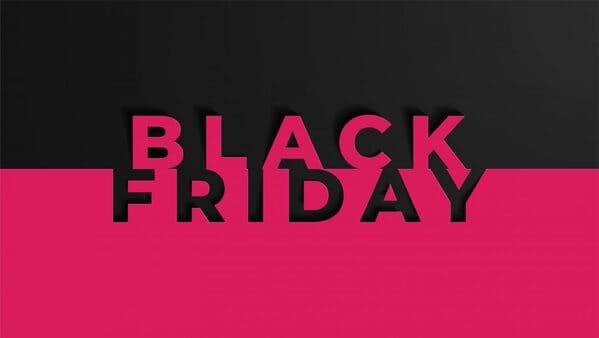 Do Your Research:

Before diving headfirst into the Black Friday madness, it's essential to do your homework. Start by making a list of the items you want to purchase. Check the prices of these items beforehand so you can spot a genuine deal when you see one. Many retailers release their Black Friday ads in advance, so keep an eye out for those.




Set a Budget:

One of the most crucial aspects of successful Black Friday shopping is setting a budget and sticking to it. With tempting deals around every corner, it's easy to overspend. Determine how much you can afford to spend and allocate specific amounts to different categories or items on your list.




Create a Shopping Strategy:

Plan your shopping strategy in advance. Decide whether you'll be shopping in-store or online, or a combination of both. Some deals are exclusive to either in-store or online shoppers, so be sure to factor that into your plan. Make a list of the stores you want to visit or the websites you'll be browsing.




Check Store Hours:

If you're planning to hit the stores in person, check their opening hours. Some retailers open their doors early on Thanksgiving evening, while others wait until the crack of dawn on Black Friday itself. Be prepared to stand in line, and consider bringing snacks, water, and entertainment to pass the time.




Stay Safe:

In light of ongoing health concerns, it's crucial to prioritize your safety. Wear a mask, maintain social distance, and use hand sanitizer while shopping in stores. If you prefer to avoid the crowds, take advantage of online deals and contactless delivery options.




Join Rewards Programs:

Many stores offer rewards programs or loyalty cards that can provide you with additional discounts and perks. Sign up for these programs in advance to maximize your savings.




Be Wary of Impulse Purchases:

Black Friday can be overwhelming, and it's easy to get caught up in the excitement and make impulse purchases. Stick to your list and your budget to avoid buyer's remorse.




Compare Prices:

Don't assume that the first deal you come across is the best one. Use price comparison tools and apps to ensure you're getting the best possible price for the items on your list.




Keep an Eye on Cyber Monday:

If you miss out on Black Friday deals or prefer to shop from the comfort of your home, remember that Cyber Monday follows closely. It often brings its own set of incredible discounts on tech gadgets, electronics, and online purchases.




Enjoy the Experience:

Black Friday can be a whirlwind, but remember to enjoy the experience. It's a time to bond with fellow shoppers, score amazing deals, and kick off the holiday season in style.



Conclusion:
Black Friday 2023 promises to be another unforgettable shopping event. With proper planning, a solid budget, and a strategy in place, you can make the most of this day and bag incredible deals. Remember to stay safe, stay focused, and most importantly, have fun! Happy shopping!